Exposition collective, commissariée par Tamar Tembeck ° Group exhibition curated by Tamar Tembeck
OBORO, Montréal, 06/11/2021-11/12/2021, en collaboration avec GIV et Ada X
Atom Cianfarani | Marie-France Giraudon | Johannes Heldén & Håkan Jonson | Laurent Lévesque & Olivier Henley | Shannon Lynn Harris | Gunzi Holmström | Angela Marsh | Nelly-Eve Rajotte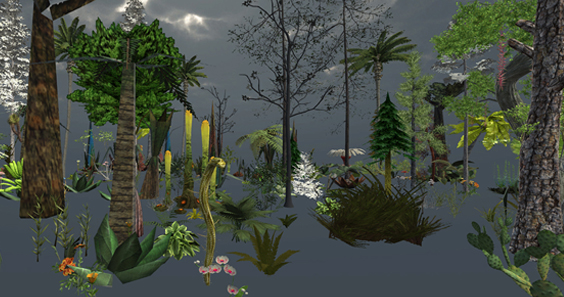 L'exposition collective Nature | Humaine traite des diverses formes de relations que les êtres humains entretiennent avec ce que nos langages qualifient de «nature». Qu'ils soient oppositionnels, symbiotiques, utopiques ou extractifs, ces rapports se fondent souvent sur la prémisse implicite d'une distinction entre les deux parties nommées dans le titre de l'exposition. La barre verticale qui y est insérée peut soit être lue comme une division, établissant une frontière plus ou moins poreuse entre les deux parties, ou au contraire comme un miroir, insinuant que ces deux parties, en se reflétant mutuellement, pourraient en fait ne faire qu'un.
Les installations regroupées dans l'exposition témoignent toutes des actions que nous, humain.e.s, posons envers la nature, qu'elle soit matérielle ou imaginaire. Le désir de comprendre la nature, de la récupérer, de la classer ou de l'embrasser sont autant d'impulsions qui se traduisent dans les projets d'Atom Cianfarani, d'Angela Marsh, et des duos composés de Laurent Lévesque & Olivier Henley, ainsi que de Johannes Heldén & Håkan Jonson. Une programmation vidéo issue du catalogue du Groupe Intervention Vidéo présente en complément des oeuvres de Marie-France Giraudon, Shannon Lynn Harris, Gunzi Holmström et Nelly-Eve Rajotte.
|||||
The group exhibition Human | Nature addresses the many forms of relationships that human beings entertain with what our languages refer to as "nature". Whether they are oppositional, symbiotic, utopian or extractive, these relations are often based on the implicit premise of a distinction between the two parties named in the title of the exhibition. The vertical bar inserted in the title can either be read as a division, establishing a more or less porous border between the two parties, or on the contrary as a mirror, implying that these two parties, in reflecting each other, may in fact be one.
The installations in the exhibition all point to the actions we humans take towards nature, be it material or imaginary. The desire to understand nature, to reclaim it, to classify or to embrace it are all impulses reflected in the projects of Atom Cianfarani, Angela Marsh, Laurent Lévesque & Olivier Henley, as well as Johannes Heldén & Håkan Jonson. A selection of videos from Groupe Intervention Vidéo's catalogue complements the exhibition with works by Marie-France Giraudon, Shannon Lynn Harris, Gunzi Holmström and Nelly-Eve Rajotte.