Exposition collective, commissariée par Tamar Tembeck
OBORO, Montréal, 06/11/2021-11/12/2021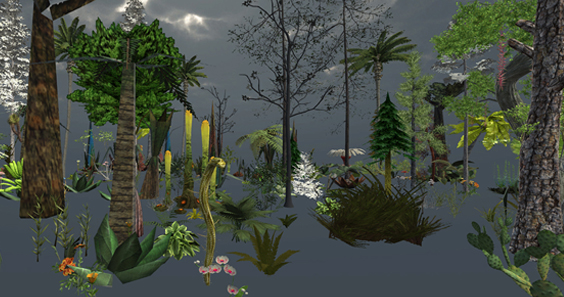 Laurent Lévesque et Olivier Henley, Le Conservatoire : Première randonnée, image fixe tirée de la vidéo, 2017
L'exposition collective Nature | Humaine traite des diverses formes de relations que les êtres humains entretiennent avec ce que nos langages qualifient de «nature». Qu'ils soient oppositionnels, symbiotiques, utopiques ou extractifs, ces rapports se fondent souvent sur la prémisse implicite d'une distinction entre les deux parties nommées dans le titre de l'exposition. La barre verticale qui y est insérée peut soit être lue comme une division, établissant une frontière plus ou moins poreuse entre les deux parties, ou au contraire comme un miroir, insinuant que ces deux parties, en se reflétant mutuellement, pourraient en fait ne faire qu'un.
Les installations regroupées dans l'exposition témoignent toutes des actions que nous, humain.e.s, posons envers la nature, qu'elle soit matérielle ou imaginaire. Le désir de comprendre la nature, de la récupérer, de la classer ou de l'embrasser sont autant d'impulsions qui se traduisent dans les projets d'Atom Cianfarani, d'Angela Marsh, et des duos composés de Laurent Lévesque & Olivier Henley, ainsi que de Johannes Heldén & Håkan Jonson. Une programmation vidéo issue du catalogue du Groupe Intervention Vidéo présente en complément des oeuvres de Marie-France Giraudon, Shannon Lynn Harris, Gunzi Holmström et Nelly-Eve Rajotte.
* * *
A Mary Sherman retrospective, curated by Tamar Tembeck /
Une rétrospective de l'oeuvre de Mary Sherman, commissariée par Tamar Tembeck
OBORO, Montréal, 05/11/2016 – 17/12/2016
Vernissage 05/11/2016 @ 17:00, performance @ 18:00
Visite commentée / Guided tour 17/12/2016 @ 15:00
Lire l'article de Jérôme Delgado paru dans Le Devoir
* * *
Artists: Carl Bouchard, Pascal Dufaux, Chantal duPont, Angela Ellsworth & Tina Takemoto, Christina Lammer, Susan B. Markisz, Pam Patterson, Jo Spence & Terry Dennett
Curator : Tamar Tembeck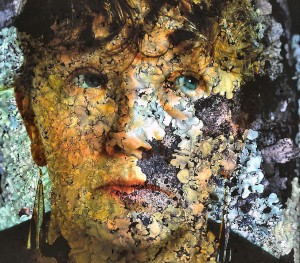 03.07.2009 – 14.08.2009, Kunstpavillon, Innsbruck, Austria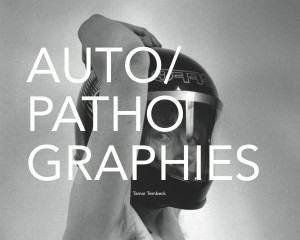 * * *
A sound art exhibition curated by Stéphane Montavon and Tamar Tembeck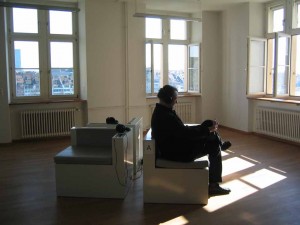 Aural Cinemas presents two programs of soundworks by 12 contemporary artists, primarily based in Canada and Switzerland. Conceived as a companion piece to the Bild, Stimme II: Figuren des Audiovisuellen conference, Aural Cinemas features a constellation of audio pieces, each implicating different forms of voice/image interactions. Alternatively privileging orality, narrative, the medium of radio or telecommunications devices, electroacoustic composition, and soundscapes derived from field recordings, the works in Aural Cinemas offer a broad palette of contemporary sound practices that enrich our discussions of voice and image during Bild, Stimme II.